For fibre Friday this month we collaborated with Leah Istines. Leah has shared 4 delicious and healthy recipes with us; beetroot juice, cheesy broccoli soup, black bean shakshuka and miso salmon. Give the recipes a go and let us know how you go! Leah Itsines is an Australian personal trainer, food blogger and self-taught cook. Leah is passionate about helping women achieve their goals through food, if you are interested in finding out more and want to discover more of her recipes click here
Beetroot Juice
Prep time:5 minutes
Makes:1
Ingredients:
330ml organic Coconut water
1 small apple, sliced
1 small beetroot, raw
3-4 mint leaves
1cm fresh ginger
Ice to serve
Small lemon squeeze to taste
Directions:
Add all ingredients into a high-powered blender and blend until combined. If you don't like the texture, run it through a sieve to remove the pulp
Black Bean Shakshuka With Spelt and Chia seed Dippers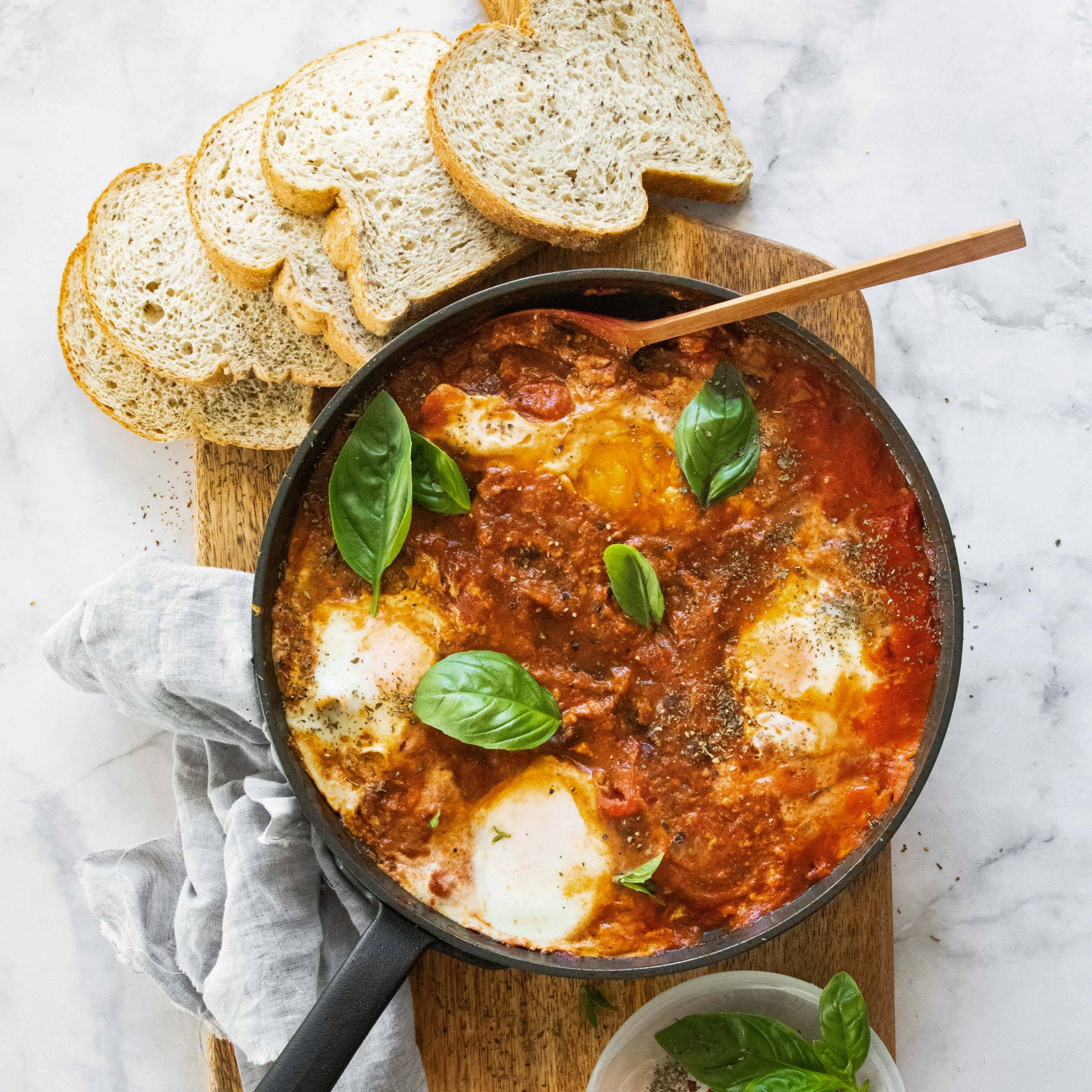 Ready in:20 minutes
Serves:4 people
Ingredients
Olive oil, for cooking
4 eggs
1 small brown onion, diced
2 garlic cloves, crushed
2 x 400g cans of crushed tomatoes
1 x 400g can of black beans, drained and rinsed
1 tsp nutmeg
½ tsp cumin
½ tsp allspice
Pinch of cinnamon
Fresh basil leaves, to taste
4 slices of Organic Spelt and Chia seed bread
Directions:
1. In a deep pan, add a splash of olive oil and heat over a medium -high heat.
2. Add onion and garlic and stir for 2-3 minutes or until the onion becomes translucent.
3. Add tomatoes, nutmeg, cumin, all spice, cinnamon and fresh basil. Add beans.
4. Cook for 3-4 minutes until bubbling. Crack eggs directly into the sauce and pop a lid over the top. Cook for 5- 6 minutes (or until eggs are cooking to your liking).
5. Toast the Macro organic Spelt and chia bread and slice into strips (these are your dippers!)
6. Eat straight from the pan! Dip your toast into the pan and enjoy
Cheesy Broccoli Soup
Serves:6
Prep Time:10 minutes
Cook Time:30 minutes
Ingredients:
2 medium broccoli heads, cut into florets
1 brown onion, diced
2 spring onion stalks, sliced finely
2 large garlic cloves, crushed1/2 tbsp fresh thyme
8 baby potatoes, peeled and quartered
Generous pinch of salt
Generous pinch of pepper
200g cheddar cheese
5 cups of chicken stock
Directions:
1. In a deep pot, heat olive oil over medium to high heat.
2. Add onions, garlic, thyme and spring onion to the pot and cook for 4-5 minutes, or until onion becomes translucent.
3. Add potato and cook for 3-4 minutes. Stirring constantly so the potato does not burn the bottom.
4. Add broccoli to the pot along with the chicken stock, salt and pepper.
5. Simmer the mixture for 20-30 minutes or until broccoli and potatoes are soft.
6. Take the soup off heat. Using a stick blender, mash the broccoli and potatoes until a fine thick consistency. If it's too thick for you, add a touch more stock and keep blending!
7. Place the soup back on heat and add the cheddar. Stir to mix through. Season with salt and pepper here again if you think it needs it! (always taste test!!)
8. Serve with some fresh thyme, spring onions or more pepper
Miso Salmon
Serves:2
Prep Time:10 minutes
Cook Time:20 minutes
Ingredients:
2 salmon fillets, skin off
2 tsp white miso paste
1 tsp brown sugar
1 tsp rice wine vinegar
1 tbsp sesame oil
1 tbsp soy sauce
1 garlic, crushed
1cm ginger, grated
Toppings:
1 tsp sesame seeds
Directions:
1. Preheat oven to 180 degrees celsius.
2. In a small bowl, add miso paste, brown sugar, rice wine vinegar, sesame oil, garlic, ginger and soy sauce together and mix well (you may need a small whisk!).
3. Coat salmon in the miso mixture and leave to marinate for 30 minutes (or longer if you can)
4. Heat a small pan with a small splash of olive oil over a medium to high heat.
5. Add salmon to the pan and lightly brown.